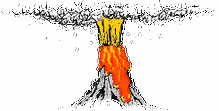 Hot Topics & Updates
Addressing COVID-19 concerns, the Stanislaus Dental Society wants to make sure the public stays informed with facts, not rumors. To help address the issue, following is information and links provided by the American Public Health Association. Following common sense rules like staying home when you are ill, coughing into your sleeve, washing your hands and not touching your face we can help keep each other well!
A Get Ready page including links to coronavirus fact sheets in English, Spanish, French and Chinese, mythbusters and links to FAQs and guidance.
For dentists and dental team, regular updates are provided on the SDS Facebook page
For ongoing updates, use these links CDA updates, ADA updates, CDC updates
---
What's one of the best ways to prevent childhood cavities? (Beside brushing and flossing, of course!) Sealants! Here is some important information to help you learn about the benefits of having sealants applied to your child's teeth. Sealant education
---
Did you know that for most communities, every $1 invested in water fluoridation save $38 in dental treatment costs? (ADA Fluoridation Facts)
Click here for more information.
read more on Hot Topics & Updates >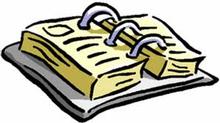 Upcoming Events
BLS Renewal
Date: March 5, 2021
Time: 9:00 AM - 12:00 PM
Location:
Read More
BLS Renewal
Date: April 2, 2021
Time: 9:00 AM - 12:00 PM
Location:
Read More
BLS Renewal
Date: May 7, 2021
Time: 9:00 AM - 12:00 PM
Location:
Read More
BLS Renewal
Date: June 4, 2021
Time: 9:00 AM - 12:00 PM
Location:
Read More

see Calendar for more