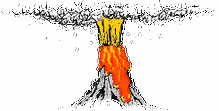 Hot Topics & Updates
CDA Cares Modesto is Coming Soon!
CDA Cares, a donated dental clinic sponsored by the California Dental Association's Foundation, is returning to Modesto where it started six years ago. We are expecting to provide dental services at no charge to an average of 1,950 of those needing relief from the pain and infection of untreated dental disease. Patient pre-registration will start Thursday afternoon, October 25 on a first-come, first-served basis to patients standing in line. Actual patient treatment will happen October 26-27.
A clinic this size needs many volunteers. We are in need of dental staff and non-dental community members to make this event a success. Volunteers must be 18 and over. If you want to help be the reason somebody smiles, register here. You can also display this flyer with volunteer information. For more information, go to www.cdacares.org. We look forward to serving with you!
---
What's one of the best ways to prevent childhood cavities? (Beside brushing and flossing, of course!) Sealants! Here is some important information to help you learn about the benefits of having sealants applied to your child's teeth. Sealant education
---
Did you know that for most communities, every $1 invested in water fluoridation save $38 in dental treatment costs? (ADA Fluoridation Facts)
Click here for more information.
read more on Hot Topics & Updates >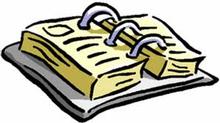 Upcoming Events
CDA Cares-MODESTO!-office closed
Date: October 26, 2018
Time: 5:30 AM - 5:30 PM
Location: Modesto Centre Plaza
Read More
CDA Cares-MODESTO!
Date: October 27, 2018
Time: 5:30 AM - 5:30 PM
Location: Modesto Centre Plaza
Read More
SDS Board Meeting
Date: November 1, 2018
Time: 6:00 PM
Location: TBD
Read More
CDA HOD-Anaheim-office closed
Date: November 8, 2018
Time:
Location: Anaheim Convention Center
Read More

see Calendar for more