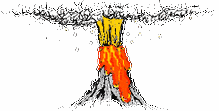 Hot Topics & Updates
Healthy Families transition webinar
Earlier this month, CDA along with the State Department of Health Care Services held a webinar titled "Healthy Families Transition: Overview and Impact on Dental Care". The webinar was designed to share details of the state's plan to transition all 875,000 of the children currently enrolled in the Healthy Families program to the Medi-Cal program, which is set to begin in January 2013. For those of you who were unable to participate, here is a link to replay the webinar in full, including the robust question and answer period. Also, attached is a one page document created by CDA that outlines some of the details of the transition and provides information that dentists need to know about this process, including what steps to take to continue to see patients after they transition and what to do if they are unable to continue to provide patient care.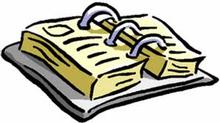 Upcoming Events
Memorial Day - office closed
Date: May 27, 2013
Time:
Location:
Read More
SDS Goes (to the) Nuts!
Date: May 31, 2013
Time: 6:00 PM
Location: John Thurman Field
Read More
BLS Renewal
Date: June 7, 2013
Time: 8:00 AM - 12:00 PM
Location: Memorial Education Center
Read More
Independence Day-office closed
Date: July 4, 2013
Time:
Location:
Read More

see Calendar for more
Sponsors/Vendors
Cough, cough! Pardon the dust while this section is under construction!
The following sponsors support the practice of dentistry. Please visit their links to view the services they provide.
Interested in becoming a website or newsletter sponsor?
Contact the SDS office at sdsdent@thevision.net.

---
Interested in becoming a sponsor, or attending as a vendor, one of our continuing education courses?
Contact the SDS office at sdsdent@thevision.net.